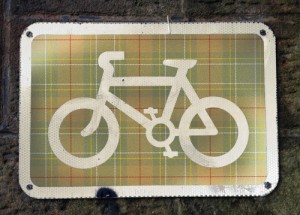 Weathered Cyclist is a social enterprise that raises money through traditional and creative fundraising methods, and through unique events such as the Tartan Ride, for bike-based projects throughout Scotland; be it a children's bike swap project, a community group trying to encourage cycling, or another charity that feels their participants would benefit.
At Weathered Cyclist, we believe that the simple act of riding a bike is a therapy in itself. We believe that riding a bike is liberation in itself. We want like-minded people that enjoy their bikes to be able to share with those who, for whatever reason, don't find it so easy to take to two wheels.
It is widely acknowledged that a Scotsman, Kirkpatrick MacMillan, built the first two-wheeled, self-propelled vehicle, i.e. the bicycle. John Boyd Dunlop, another Scotsman, invented the pneumatic tyre that makes our ride so much more comfortable. Less well-known Scots have contributed to cycling far and above our well-kent sporting legends, Chris Hoy, Graham Obee & David Millar. It seems only right and fitting that bikes and cycling should be celebrated with their own tartan.
The Weathered Cyclist tartan has been designed and registered with the Scottish Register of Tartans, and production of the first batch of the fine 100% wool fabric was recently funded by a Crowd Funding scheme, which raised in excess of £2,500.
In addition to traditional fundraising activities, Weathered Cyclist will also raise funds by producing a range of high quality merchandise, using the Weathered Cyclist tartan, and by collaborating with designers and brands to make products that cyclists really do need and really do want. With every metre of fabric produced or with every product carrying the 'Weathered Cyclist' design, money will be raised for inspired and inspiring cycling based projects across Scotland.